Some spend their entire life wondering what true love is, whereas, some are sheer lucky to have found it on the first go. But whatever it is, true love is still kept under the lenses. People who have had bad experiences tend to say that true love is just a figment of our imagination. It's as real as our dreams are. But is it actually true? I know there are people out there to break your will but there are examples of true love too. Let's have a look at the signs that proves true love exists.
Read Also : 9 Actions That Speak Louder Than *I Love You*
1. Old couples
We often wonder if the phrase "till death do us apart" actually holds in the modern world. But looking at old married couples does prove the significance of this phrase. A grand wedding in a dreamy destination is nothing infront of the life-long commitment of love. Old couples show us how it is possible to hold your partner's hand even in the most difficult times. They withstand the ups and downs without breaking. Will you still say, true love doesn't exist?
2. Literature
With Shakespeare's sonnets dedicated to the dark lady, Shaw's paving way for love at the time of war, literature has shown us great extent of love. If love can find its way through war then it can pretty much find its way through the conference room. These celebrated writers does prove that love is still blooming. And lovers still take shelter in Keats' love letters when it comes to wooing their lady love. What better way of celebrating love.
3. Music
Have you ever heard someone singing so deeply that it gave you goosebumps? That's the power of love my darling. Love has touched the singer's heart and the love reverberated through the notes and touched yours. Love runs through the lyrics of many songs. Sometimes the sweetest melody takes place because of love. Love proves it's presence in everything.
4. Art
Ah! Yet another face of love. If I start naming the painters who have immortalized their love through paintings, you will have to keep reading this article for quite a some time. Art is connected to soul. And if your canvas is dedicated to your lover then it shows how that person has touched your soul. And here you thought love is Santa Clause. Love is clause free.
5. Hollywood couples
If you thought Angelina Jolie and Brad Pitt are the beacon of love, and after their separation your skepticism in love is even more stronger then you are going down the wrong lane. Being the most glamorous industry, there are plenty of weddings and divorces taking place almost everyday. But there's still some couples to look forward to. The marriages of Tom Hanks, Danny Devito, Michael J. Fox, Denzel Washington, Will Smith, Meryl Streep, and Goldie Hawn with Kurt Russell, as well as David and Victoria Beckham. Love came under the spotlight and left it's spot.
6. You Still have some doubts?
If yes, then go to your mirror and look at yourself. You see a person who is still waiting to fall in love. If you are dead sure that love doesn't exist then why are you here? Love exist. Love exists in all our hearts. When a storm comes, you close your windows for a moment, not for your entire life. That's why don't hate love because of some bad experience. Let go of fear and embrace love.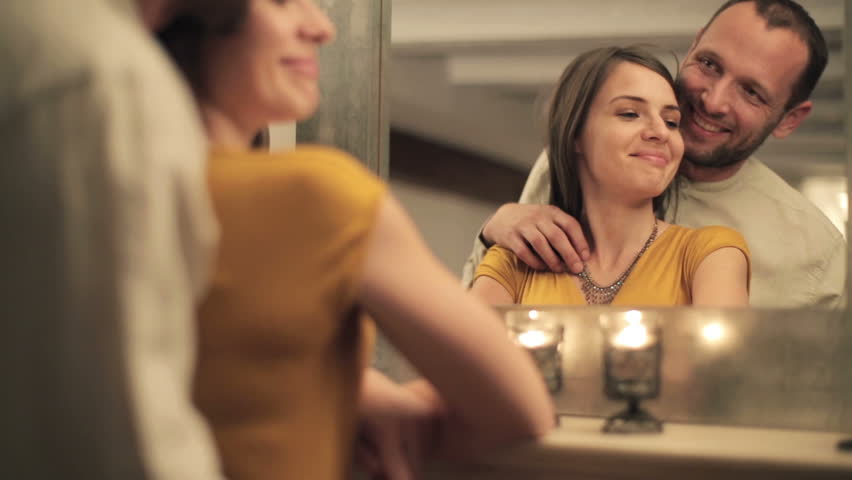 The world bears testimony to the presence of love. All you have to do is start your journey and love will do the rest. So, what you waiting for? Go fall in love.