A relationship is a blissful place to be in. It gives you the amount of happiness that no other thing can offer. But it rains even in the sunniest places. If there were problems in Eden, then a relationship can't have any exception. Even if you are crazily, madly and deeply in love with your partner, some odd problems still sneak in. Though there are absolutely no way to have a fight free relationship, but, there are ways to make those problems less devastating. There are always hints of a problem and if noticed early then it can be prohibited. There are several hints about these problems but for today, let's talk 7 Hugging Styles And What They Reveal About Your Relationship.
Read Also 9 Best Moves To Make Your Relationship Last Longer
1- Hugging like it's the end of the world
This hug is also known as deadlock. In this, you guys hug tightly and there's absolutely no place between you people. It shows that you never want to part ways with each other. You guys mean the world for each other. But if this hug continues even after a considerable amount of time then there's something to worry about. This hug even after a long time shows that there's lack of security in your relationship and your partner is still afraid to lose you.
2- Hugging with minimal contact
When you hug with your lower body apart then it means your partner is still not fully comfortable with you. It also means that your partner is pissed about something that you have done. Be careful. Talk to your partner if this is the hug you are getting.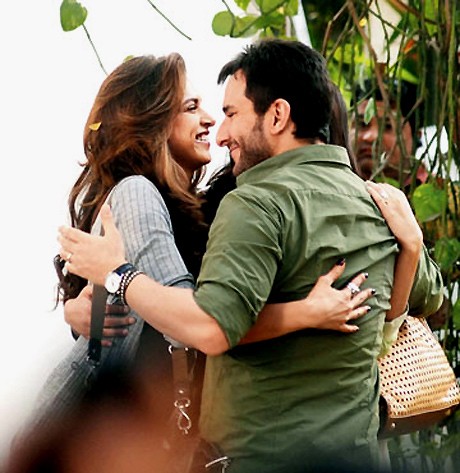 3- Hugging with her legs wrapped around your waist
It shows the physical connection between you two. This sort of hug means that you guys are physically attracted to each other. You have a good $#x life.
4- One hug with all their might while the other one stands still
This is a one-sided affair. If you are the one who's hugging and your partner just stands there then it means that your partner is not that much into you. If this is happening then it's better you take back some step.
5- Hugging and maintaining eye contact
This one is the king of all hugs. Through this, you not only connect your body but your soul too. It shows how intimate your relationship is. If you are hugging this way then your relationship is rock solid and there's nothing to worry.
6- The half-hug
This is also known as the "buddy hug". It shows that you guys are great friends. A successful relationship is based on strong friendship. So, if you guys share this hug then it means you are connected romantically and also you got an underlying friendship among you. This makes your relationship really strong.
7- Hugging from the back
This hug is really romantic and s3xy. It shows the ample amount of trust and security you guys have. The partner who has turned back shows how much they trust their significant other by exposing their back and, the one hugging shows their urge to protect their love.
A good communication can overcome everything. So, you guys are having trouble then talk and find your way back to love. Also, share this article with your friends and let them know.