Kissing is the stepping stone of lovemaking. A soft and passionate kiss will set the mood for what's about to come. But doing it right is an art. Most of the time guys do kiss but those kisses just don't matter for they are doing it wrong or they are doing it in the wrong places. So how to overcome this? If you ask your girl she'll always say you are doing it right. C'mon who wants to accept that they were just faking the moans. So then how will you learn? Not to worry guys, scroll down and read out the article.
Read More: 5 Points To Keep In Mind While Kissing Her
1. Hands
A kiss on her hand makes her feel special and respected. She feels that she is loved. This sets up the mood. She will feel like a princess and will be proud.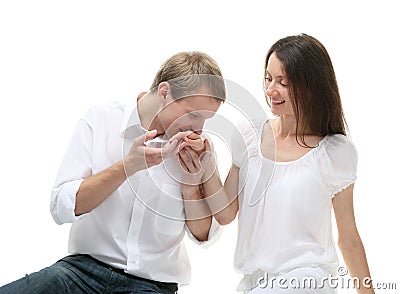 2. Cheeks
This is an innocent way of kissing. It makes you appear affectionate. She feels loved and adored. It's a very polite gesture.
3. Forehead
This is a maternal kiss. It makes her feel safe and secure. This is a gesture that she is safe with you. Nobody can hurt when you are around. Give a gentle kiss on her forehead. Don't make it too hard.
4. Back Of The Neck
This is a very sensitive spot for a girl. It turns her on. Give a kiss then you can rub your nose in this place. You can also give a gentle bite. As this place has the most nerve endings, it really turns her on.
5. Front Of The Neck
This place tickles her. But this is not playful tickle but a rather sensuous one. It sends waves of current in her entire body and also down there. This is a great way to initiate lovemaking.
6. Ears
This place works for both girls and boys. It's a very erogenous point. A kiss in this place shows that you want to have fun. You can give her earlobes a gentle suck. But don't use your teeth.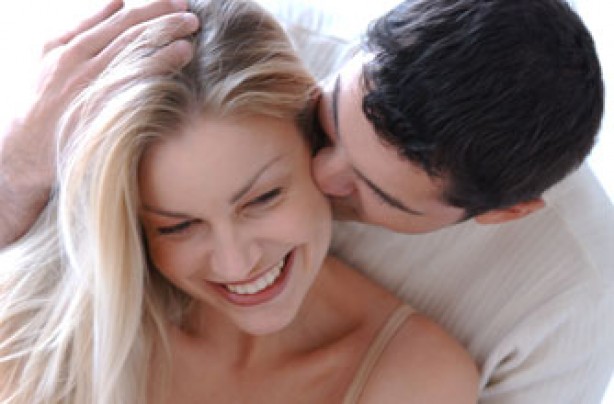 7. Upper Body Part
There's nothing more sensitive than this place. Well, there's one, the mother of all erotic activity. Cup her breast with your hands. This will tighten her nip**es. Kiss that. Use your tongue as a tool. This will really turn her on and she will be on her toes.
8. Kiss Her Down
Ah! The mother of everything. If you kiss her down here it will make her go crazy. Also, will bring her in the climax. You can start with just a simple kiss and then make your way in and out.
Now nothing can stop her from reacting to your every kiss. Her uh's and aahs will lead your way. So, enjoy and thank us later.