Other than gravity, love is another driving force in this world. It's perhaps the strongest emotion. There isn't any living being who hasn't fallen in love. Each and every relationship in this world is bound by love.With love comes relationship. We come across many relationships throughout our life, some stay and some are blown up in the air.The relationships that withstand the hammer of time are really something amazing. Not everyone is that lucky to face the ups and downs and still be in love.But some people still manage to do it. Do you wanna know how? Well then you gotta read this.
Read More :8 Moves To Make In The First Date
1. Be Present When You're with Your Partner
It might not seem like a big deal but it is. Don't be a phone-oholic. When you are with your partner, give them your entire concentration. Nobody likes a person who turns a deaf ear to what they are saying. That's why to be present at the present.
Click on next page to know the best moves to make it keep going…
2. Be Romantic
This might sound lame but trust me, when it comes to the long-term relationship, it's the romance that keeps the spark alive. Plan a candlelight dinner or a long drive to a place that's significant for your relationship. These small steps make a big difference.
3. Keep the mystery alive
After being in a relationship for quite some time, the mystery fades away. You start knowing that person inside out and that's the reason all their moves become predictable. That's why try and be unpredictable. This will bring the mystery element back in your relationship.
4. Friends First
This is an underlying factor in every successful relationship. Don't be in a relationship just for the sake of it. Try to be comfortable with each other. Find fun in each other's company. This way you guys will never be bored of spending time together.
5. Maintain Communication
Whoever coined the phrase "honesty is the best policy" was definitely thinking straight. As it turns out, honesty does make a relationship stronger. Talk. This is the medicine to overcome any problem. Regular communication will keep misunderstandings at bay. Talk your way through the problems.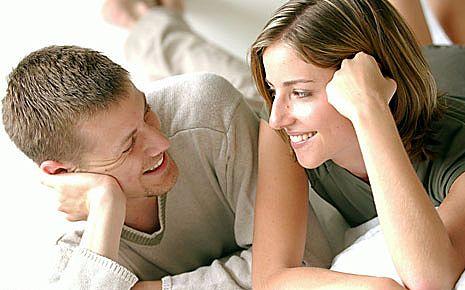 6. Get Physical
With time, $3x takes a back seat. It hides behind the heap of work and other household chores. But the key for making a relationship last is intimacy. So, try to bring the heat back. Try out outfits or role plays. This heat will work wonders for the long journey.
7. Immortalize loving moments
Be vocal about how you feel. Give your emotions a voice. Write a letter or just say how much your partner means to you. This will make your relationship a more suitable place.
8. Flirt
Flirting doesn't always need to be with an outsider. When at a crowded place, stare at her followed by a sudden wink. This will make her feel desirable and special. It's s3xy too. This shows that she is always in your thoughts.
9. Foreplay
This is an important step that we tend to ignore. Take time before you get down to business. Start with a gentle kiss or caress her. This will make her feel that you are not just for the in-out part. And this feeling takes your relationship to a different level.
Staying in love is hard but not if given your true efforts.Try these steps if you want to take it to the next level.