You might have considered your girl a timid and shy one but there are certain things that you are unaware of. She must have given you hints but we are sure you weren't successful. Even she has some fantasies that she wants you to know but is too shy to be direct about them. Fulfilling each other's fantasies is important as it helps in the growth of your relationship. When you know everything about each other, there's total transparency between you and your love lasts long. But if she's not vocal about these hidden desires then what to do? That's where we come. Scroll down read the 9 kinds of stuff She Secretly Wants In Bed
Read Also : Life Before and After Marriage Through Pictures!!
1. No Boundaries
She wants you to break through. Let go of the boundaries. Sometimes crossing a line takes you to a euphoric place. So, maybe not having boundaries in bed will give you another great orgasm.

2. Playful
Some girls want to try the various toys available in the market. She might not tell you this but probably she's the proud owner of some of those. So play along.

3. Get Camera Ready
Girls love when their guys get naughty with them. So, make it a point to capture her in the frames. This is also a great way of setting up the mood. Ask her to dress up and get light-camera-action.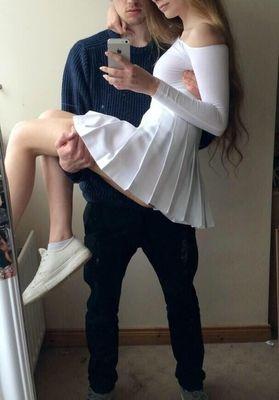 4. Video
Well, this is something that needs immense trust. Girls love to get videotaped. It sounds edgy but what to do, fantasies are weird.
5. Role-Playing
Be it teacher-student or Wonder Woman- Batman. Role-playing will definitely bring back the lost spark in your relationship. Trying new stuff in bed even breaks the monotony.

6. Love Talks
Or in some cases dirty talks. Girls have a weakness for this. So get your conversation skills on point. Whisper in her ear the entire thing that's going to happen and then follow the narrative.

7. P0rn
Girls watch adult movies too. Yes. They do. So make it something that you can both do together. Ask her the type she prefers then make arrangements. You just enrolled for a good "job".
 8. Explore New Things
Exploration is fun. You loved it as a kid so you will love it as an adult too. Don't stick to those same old places, instead, go for a field trip. Explore new sensitive spots and become the master of her oπgasm.
9. Suddenly
Girls really admire the surprise element in their relationship. Be it a sudden kiss or a hug from the back side. Catch her off-guard. She's going to love it.
So, we hope that you have learned from this. It's time to do your homework.