Kiss is an integral part of any relationship and the best type of kiss is the forehead one. We all have craved for this at some point of our life. But is there a particular reason behind this craving? Let's see. Every type of kiss means something and they differ from each other. A peck is way different than a French kiss. The amazing fact is that, they not only differ in style but we feel different surge of emotions for each of them. Whenever you come across a movie scene where the actor kisses the actress on her forehead, you immediately go all "awww". When someone repeats the same in real life, with you, you feel a click deep inside you. Why is that? Why does forehead kiss bothers us? Let's find out.
Read Also : Revealed: The Reason Why We Close Our Eyes While Kissing
1. You are in his thoughts
A forehead kiss is a great way of telling someone that you are thinking about them. So, when your guy kisses your forehead, it's a way of conveying all those thoughts. And the best part is that he's not thinking about your physical aspects.
2. Emotional bond
Another great thing about a forehead kiss is that is doesn't have to do anything with sexual feelings. A forehead kiss is all about emotional connection. Even your parents can kiss you in this way. Every person who feels emotionally connected to you can do this.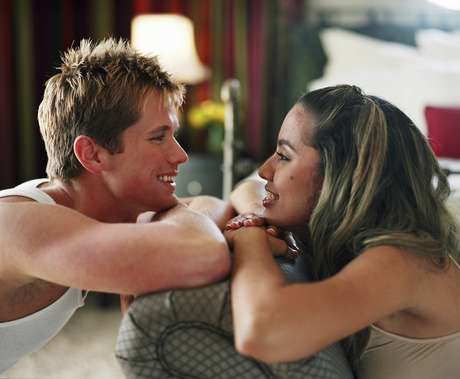 3. Appreciate
It's a great way of telling someone that you appreciate them. When you are with someone then a little bit of appreciation is much needed. Everyone loves when their partner appreciate their presence in their life. It makes a relationship go long.
4. Intimate
Everyone can give you a kiss on your cheeks. Be it friends or family or your partner, all can give you a kiss on your cheek. But when it comes to forehead kiss, your friends won't do it. And a forehead kiss is way intimate than anything else.
5. Makes you feel loved
This is the biggest reason why you crave for forehead kisses. It's a great way of letting someone know how much they are loved. It's actually a great alternative to "I love you". It's a subtle way of showing love.
6. Deeper bond
Every relationship needs a little bit of assurance. Without assurance and appreciation the relationship won't continue for long. And guess what? A forehead kiss is just the perfect way of doing all these things. It forges a deeper bond with your partner.
Via
7. PDA
We come across many couples who share an interest in each other's tonsils. While it's cool for some, many people get grossed out of this. Even I have seen couples fighting over PDAs. Some want something subtle, whereas, some are ok with going french. Enters forehead kiss.
8. Non-sexual
Getting sexually attracted is fine but thinking about sex all the time is something that you should take care of. Too much of anything is not good. That's why forehead kisses are important. It tells your partner that you think of them in a non-sexual way too. It's great for your relationship.
A forehead kiss might seem like an insignificant thing but trust me, it plays a great role in your relationship. It's simple, special and meaningful. To sum up, a forehead kiss a day, keeps insecurities away.
Read Also :8 Places She Wants You to Kiss, Besides Her Lips!!