You must have come across the word "romance".In today's world, this is taking a back seat. We have become so busy with our lives that there's no time to spare in a little bit of romance. Most of you don't even know the exact meaning of being a romantic. Even if someone tries to be a romantic, they often lack the idea. Romance helps your relationship in a number of ways. Foremost, it makes your partner see how special she is for you. This takes a relationship a long way. It can rejuvenate a dying relationship too. So, let's get it straight, romance is important. There are plenty of ways to rekindle the romance in your relationship. We bring you the most effective ways to show her how much she means to you.This is how to be more romantic and make girls swoon.It's better if you give this a read.
Read also : 8 Moves To Make In The First Date
1. Be there for her
Some girls have this tendency of pushing people away when they are in some kind of trouble. But just because she says, leave her alone, doesn't mean she actually wants it. She wants you to hold her and comfort her. Read the signs and try knowing her. A little comfort will make her feel safe and secure with you and this is great for a relationship.
2. Little things matter
Being romantic isn't a big task. You got to do some little things every now and then. Bring her a flower while coming home or bring her favorite candy. Even the flower doesn't have to be a grand bouquet, a single rose will do. These actions might seem negligible to you but these are some big gestures for her. This will make her feel special and loved.
3. The big gesture on occasions.
Take note of the occasions like her birthday or your anniversary. Plan a dinner or a small trip. This will move your concentration from your work etc and will rekindle the love that has taken a back seat because of your hectic schedule. Also, these big gestures tell her that you still remember the special dates and the effort that you made to make it even more special means a lot to her.
4. Hint from her favorite movies
Is there a romantic movie that she watches again and again? That's your queue. Watch the movie and notice the kinds of stuff the male lead is doing. I know it's cheesy but what's romance without a little bit of cheesiness. Repeat some of the stuff that you learned from the movie and watch her go all gaga over it.
5. Give voice to your feelings
Guys often face the problem of showing their true feelings. But this is doing bad to your relationship. Give voice to your feelings. Tell her how much you love her. Acknowledge her efforts. Guys often find this funny but it's a great way to romance.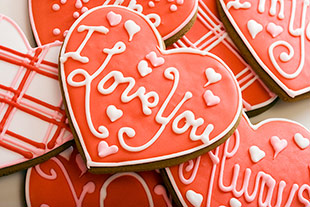 6. A special night once a month
When you are together with someone for a long time, going to dates becomes a luxury you can't afford. It hides behind the heap of your daily schedule. That's why it's clever to take a day off and plan a special night for that day. This really helps your relationship in the long term.
7. A massage
A massage is a great way of romance. Light a few candles, a soft music, oils and your touch. Enough to create magic. You can massage her entire body or just her back. Get ready for all the love she's going to shower on you after this.
8. Draw a bath
Every woman loves a good bath. Some bath salts, essential oils, and soft music is what a girl needs after a long day. Baths are hot and relaxing. This will really make her feel special and you will be loved even more.
9. Love letter
A love letter is most underrated when it comes to romance. Guys always take love letters as funny and insignificant. But trust me when I say this, your girl loves getting them. Tell her the qualities you admire in her or what makes you fall in love with her again and again. A love letter is a great way of telling her how much you love her. It shows her how much effort you have made. Don't be shocked if she cries after reading it.
Romance is a necessary ingredient in a relationship. This is how to be more romantic that will melt hearts.A relationship is a car and trust, understanding, selflessness, and romance are the wheels. Your car won't work without it's the fourth wheel. That's why bring your romantic side forward.